Published: December 06, 2004

Press Release
Learning Care Group Leader Elected VP of Child Care Consortium
Advocacy Group Efforts Give National Voice to Local Issues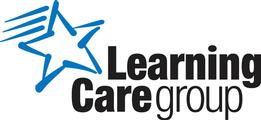 Sara Moleski-Rice, Manager of Grants and Government Relations at Novi-based Learning Care Group, Inc. , has been elected Vice President of the Child Care Consortium (CCC), an advocacy arm of the National Child Care Association. The 10-member board is comprised of representatives from national and regional child care providers, with a mission to educate and lobby state and federal legislators on issues affecting the child care industry and quality care for all children.
These issues include topics such as Head Start and universal pre-k programs, adequate funding of programs, access to quality care for all children and the availability of choice for parents. "These issues impact all of us, whether we have one center or 100," Moleski-Rice said. "It's important for all child care providers to flourish, and one of the most important roles the CCC plays is to represent the voice of child care providers who don't have resources such as a government relations department to bring their voice to lawmakers."
To read the complete release at NewsBlaze,
Learning Care Group Leader Elected VP of Child Care Consortium,
Click here
Related Marketwired Releases News
Against a backdrop of slow economic growth and increased attention to international corporate tax practices, executives from a range of global companies will meet with tax experts from the OECD and member governments at the 2013 OECD International ...
The Honourable Jason Kenney, Minister of Citizenship, Immigration and Multiculturalism, made the following statement today upon learning that the Royal Canadian Mounted Police Immigration and Passport Special Investigation Section has laid charges ...
The General Shareholders' Meeting of Technicolor held today in the presence of Rémy Sautter, Chairman of the Board, and of Frederic Rose, CEO, as well as the members of the Board of Directors.
Minsud Resources Corp. announces exploration results from the Chita North Porphyry area of the Chita Valley diatreme volcanic vent/porphyry complex.
Financial Finesse Releases First Quarter Research on Trends in Employee Financial Issues for 2013
International Frontier Resources Corporation today reported financial results for the period ending March 31, 2013. In the period the Company recorded a loss of $31,535 versus a loss of $53,675 at March 31, 2012. Cash and cash equivalents at March ...