Published: December 06, 2004

Press Release
Lil' Romeo & Radio Disney: It's a (W)rap
NEW YORK, NY -- 12/06/2005 -- New No Limit/KOCH Records artist Lil' Romeo is celebrating the recent release of his third album "RomeoLand" and a strong debut on the radio network's chart with a run of Radio Disney concerts.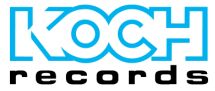 Lil' Romeo and fellow teen sensation, JoJo, made a splash at the Philadelphia Radio Disney Birthday Bash on Saturday, November 20th, when they thrilled tens of thousands of local area youths (see photo). Radio Disney can be heard locally in the area on AM 640 WWJZ.
Nickelodeon Star Lil' Romeo Performs at Radio Disney Concert Series With JoJo & Aaron Carter
Hit Single "My Cinderella" Debuts at #22 On Radio Disney Charts
New Album "RomeoLand" In Stores Now
On Saturday, December 11th, Lil' Romeo and Aaron Carter will take the stage at the San Jose Convention Hall for the San Francisco Radio Disney Jingle Jam. Radio Disney can be heard locally in the area on AM 1310 KMKY.
Lil' Romeo and Aaron Carter will thrill the Tri-State on Monday, December 20th, at the New York Radio Disney Jingle Jam in Toms River, NJ. Radio Disney can be heard locally in the area on AM 1560 WQEW.
To read the complete release at NewsBlaze,
Lil' Romeo & Radio Disney: It's a (W)rap,
Click here
Related Marketwired Releases News
FireEye®, Inc., the leader in stopping today's new breed of cyber attacks, today announced the appointment of Kara Wilson as chief marketing officer , effective August 19. As CMO, Wilson will oversee global marketing and communications at ...
Seculert , the cloud-based advanced threat protection solution, announced today the release of a new version of their service. The new version features the general availability of their Elastic Sandbox technology , an updated application ...
R&D Magazine bestowed one of its coveted R&D 100 Awards on Proteus co-developers Battelle, The Columbia Group and Bluefin Robotics.
ProForm, the world's most popular fitness brand, announces its new Centennial Edition of the official Tour de France training cycle, celebrating the 100th anniversary of the legendary Le Tour de France.
Sol Voltaics today announced that the Swedish Energy Agency , Sweden's national authority for energy policy issues, has provided the company a $6 million conditional loan to further the commercial development of Solink™, an economical ...
iDirect Government Technologies , a wholly owned subsidiary of VT iDirect , today announced that its iDX 2.3.1, Evolution series line cards and remotes achieved a Level 1 validation against Federal Information Processing Standards 140-2: Security ...