Published: February 14, 2005

Press Release
KOCH Records & 3 Deuces Records Announce New Album by Jazz Bassist Marcus Miller
New CD "Silver Rain" Hits Stores April 12th; Eric Clapton Lends Vocals and Guitar on Title Track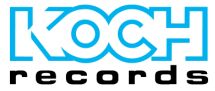 KOCH Records and 3 Deuces Records proudly announce the release of bassist extraordinaire Marcus Miller's sixth studio CD entitled "Silver Rain," which will be released on April 12th. The title track (inspired by a Langston Hughes poem "In Time of Silver Rain") was co-written with legendary musician Eric Clapton, who also provides lead vocals and guitar.
"Silver Rain" is the follow-up studio set to Miller's M2, which won the 2001 Grammy® Award for Best Contemporary Jazz Album.
To read the complete release at NewsBlaze,
KOCH Records & 3 Deuces Records Announce New Album by Jazz Bassist Marcus Miller,
Click here
Related Marketwired Releases News
Taconic, a global leader in the acquisition, custom generation, breeding, and distribution of genetically engineered mouse and rat research models, announced today the promotion of David T. Hansen to President of its Research Models and Services ...
When it comes to going green, there are many shades to choose from. You might opt for a LEED-designed building or organically grown food. You may insist on eating free-range meats or choose to support a business that integrates recycling into its ...
Technomedia, a leading provider of Talent Management Solutions, today announced that executive vice president and general manager of U.S. Operations, Dwaine Maltais, will present an educational session at the International Association for Human ...
It's one thing to stay at a hotel for a few nights, but when a hotel becomes a home for months, it's important that everything is right. The Residence Inn Baltimore Hunt Valley has worked hard to create a home-away-from-home for its guests since it ...
Being socially responsible towards our society and towards the environment is becoming an essential part of our daily business life. At the Prague Marriott Hotel, we are continuously working on ideas to preserve our natural resources and take our ...
Golar LNG's 1st Quarter 2013 results will be released on Thursday May 30 2013, before the NASDAQ opens. In connection with this a webcast presentation will be held at 3:00 P.M on Thursday, May 30 2013. The presentation will be available to download ...