Published: November 17, 2005

Press Release
The Premiere of DANCE REALITY 2006
December 10, 2005: Alley Cat Studios, Hollywood CA
"How often do young dancers get to be seen by four agencies and two important choreographers on the same day?" ponders dance veteran GROVER DALE. "It rarely, if ever happens. But that opportunity is coming," he adds, "on Saturday Dec 10, 2005. Forty dancers, selected from across the country, will spend 8 hours in a dance studio interacting with a team of industry pros who know the career-game every which way, inside and out. Their personal insights, " adds Dale, "will be the fuel that drives DANCE REALITY 2006. For those forty dancers, it will be a day to remember..." ENROLLMENT DETAILS: visit ANSWERS4DANCERS.COM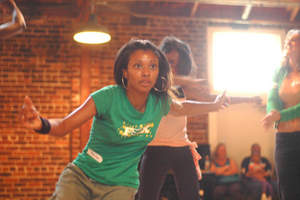 Participating agents:

TONY SELZNICK, TERRY LINDHOLM, LISA COPPOLA (MSA)
BRIANNA BARCUS (Clear Talent Agency)
MICHELLE ZEITLIN (BBA)
LANEY FILUK (bloc agency)

To read the complete release at NewsBlaze,
The Premiere of DANCE REALITY 2006,
Click here
Related Marketwired Releases News
NYNE, an innovator of lifestyle inspired audio products, has the perfect gift for your graduate that can be used anywhere life takes them. As you send your graduate off into the world, give them a NYNE portable Bluetooth speaker that takes their ...
Sample Solutions LLC., in collaboration with the U.S. Centers for Disease Control and Prevention , today unveiled new research based on an analysis of billions of Likes that consumers have posted on Facebook. The research, available in a white ...
AvianFluTalk.com, an online discussion forum created in 2005 to track the potential threat of an avian flu pandemic, has been the venue for a serious discussion regarding the new SARS-like coronavirus infecting patients at a New York Hospital ...
Health Canada: Three Companies Voluntarily Recalling All Lots of Their Antipsychotic Medication Due to Possible Contamination Issues
Royal Military College Saint-Jean marked the end of the academic year with a parade this morning after some 113 officer cadets were presented with a college certificate or diploma in a Convocation Ceremony yesterday evening.
Med BioGene Inc. today, at the request of the Investment Industry Regulatory Organization of Canada , announced that Med BioGene's management is unaware of any material change in the company's operations that would account for the recent increase ...