Published: August 06, 2007

Press Release
The Beyonce Experience Tour Offers Food Drives in Conjunction With Pastor Rudy Rasmus, Capital Area Food Bank, and the Survivor Foundation
Food Drive to Be Held at Beyonce's Concert at the Verizon Center in Washington, DC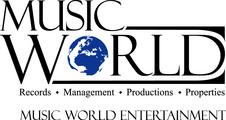 Grammy Award winning singer, songwriter and actress Beyonce announced today that she is supporting her minister and friend Pastor Rudy Rasmus, America's Second Harvest - The Nation's Food Bank Network and the Capital Area Food Bank by sponsoring a pre-concert food donation drive as part of her Beyonce Experience Tour at the Verizon Center on Thursday, August 9th in Washington, DC.
The first 1,000 fans to drop off a minimum of 3 non-perishable food items or more will receive an autographed photo of Beyonce and a raffle ticket for a chance to have their seat upgraded. The Food Drive is also open to the public (those not attending the concert) who can drop off food at the Verizon Center locations as well, for the opportunity to receive an autographed photo of Beyonce.
The food drive will be held inside the F Street and Gallery Place Lobby Entrances from 5:00 pm - 8:00pm, so that as many donations as possible can be collected to help feed hungry people in the DC area. Food Bank volunteers will staff the six entry gates at Verizon Center so everyone attending her Experience Tour can make a donation.
Beyonce says, "Hunger affects every community in the United States. So I'm using my Tour and Survivor Foundation to bring attention to domestic hunger. I'm joining forces with Pastor Rudy and America's Second Harvest - The Nation's Food Bank Network to fight hunger."
To read the complete release at NewsBlaze,
The Beyonce Experience Tour Offers Food Drives in Conjunction With Pastor Rudy Rasmus, Capital Area Food Bank, and the Survivor Foundation,
Click here
Related Marketwired Releases News
FireEye®, Inc., the leader in stopping today's new breed of cyber attacks, today announced the appointment of Kara Wilson as chief marketing officer , effective August 19. As CMO, Wilson will oversee global marketing and communications at ...
Seculert , the cloud-based advanced threat protection solution, announced today the release of a new version of their service. The new version features the general availability of their Elastic Sandbox technology , an updated application ...
R&D Magazine bestowed one of its coveted R&D 100 Awards on Proteus co-developers Battelle, The Columbia Group and Bluefin Robotics.
ProForm, the world's most popular fitness brand, announces its new Centennial Edition of the official Tour de France training cycle, celebrating the 100th anniversary of the legendary Le Tour de France.
Sol Voltaics today announced that the Swedish Energy Agency , Sweden's national authority for energy policy issues, has provided the company a $6 million conditional loan to further the commercial development of Solink™, an economical ...
iDirect Government Technologies , a wholly owned subsidiary of VT iDirect , today announced that its iDX 2.3.1, Evolution series line cards and remotes achieved a Level 1 validation against Federal Information Processing Standards 140-2: Security ...