Published: August 06, 2007

Press Release
The Beyoncé Experience Tour Offers Food Drives in Conjunction With Pastor Rudy Rasmus, Capital Area Food Bank, and the Survivor Foundation
Food Drive to Be Held at Beyoncé's Concert at the Verizon Center in Washington, DC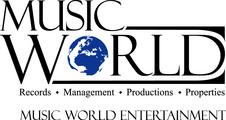 Grammy Award winning singer, songwriter and actress Beyoncé announced today that she is supporting her minister and friend Pastor Rudy Rasmus, America's Second Harvest - The Nation's Food Bank Network and the Capital Area Food Bank by sponsoring a pre-concert food donation drive as part of her Beyoncé Experience Tour at the Verizon Center on Thursday, August 9th in Washington, DC.
The first 1,000 fans to drop off a minimum of 3 non-perishable food items or more will receive an autographed photo of Beyoncé and a raffle ticket for a chance to have their seat upgraded. The Food Drive is also open to the public (those not attending the concert) who can drop off food at the Verizon Center locations as well, for the opportunity to receive an autographed photo of Beyoncé.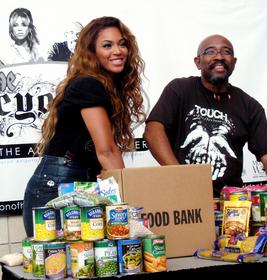 To read the complete release at NewsBlaze,
The Beyoncé Experience Tour Offers Food Drives in Conjunction With Pastor Rudy Rasmus, Capital Area Food Bank, and the Survivor Foundation,
Click here
Related Marketwired Releases News
Cisco today unveiled Instant Connect, a cost efficient push-to-talk communication solution for personnel in a number of sectors, including manufacturing, healthcare, campus and enterprise employees. This new solution allows a group of mobile users ...
FireEye®, Inc., the leader in stopping today's new breed of cyber attacks, today announced the appointment of Kara Wilson as chief marketing officer , effective August 19. As CMO, Wilson will oversee global marketing and communications at ...
mother, daughter, wife, housekeeper and employee. For women who use catheters, they have to worry about the costs. Government Medical Supplies of Washington, D.C. is making catheters available to women with Medicare PPO`s and private insurance who ...
Seculert , the cloud-based advanced threat protection solution, announced today the release of a new version of their service. The new version features the general availability of their Elastic Sandbox technology , an updated application ...
R&D Magazine bestowed one of its coveted R&D 100 Awards on Proteus co-developers Battelle, The Columbia Group and Bluefin Robotics.
Rising star chefs will be center stage at this summer's Western Foodservice & Hospitality Expo. The Expo is partnering with Brad Metzger Restaurant Solutions Hospitality Recruitment to bring this fast paced and energetic Rising Star Chef ...