Published: August 06, 2007

Press Release
The Beyonce Experience Tour Offers Food Drives in Conjunction With Pastor Rudy Rasmus, Capital Area Food Bank, and the Survivor Foundation
Food Drive to Be Held at Beyonce's Concert at the Verizon Center in Washington, DC
Grammy Award winning singer, songwriter and actress Beyonce announced today that she is supporting her minister and friend Pastor Rudy Rasmus, America's Second Harvest - The Nation's Food Bank Network and the Capital Area Food Bank by sponsoring a pre-concert food donation drive as part of her Beyonce Experience Tour at the Verizon Center on Thursday, August 9th in Washington, DC.
The first 1,000 fans to drop off a minimum of 3 non-perishable food items or more will receive an autographed photo of Beyonce and a raffle ticket for a chance to have their seat upgraded. The Food Drive is also open to the public (those not attending the concert) who can drop off food at the Verizon Center locations as well, for the opportunity to receive an autographed photo of Beyonce.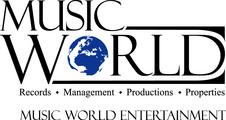 The food drive will be held inside the F Street and Gallery Place Lobby Entrances from 5:00 pm - 8:00pm, so that as many donations as possible can be collected to help feed hungry people in the DC area. Food Bank volunteers will staff the six entry gates at Verizon Center so everyone attending her Experience Tour can make a donation.
Beyonce says, "Hunger affects every community in the United States. So I'm using my Tour and Survivor Foundation to bring attention to domestic hunger. I'm joining forces with Pastor Rudy and America's Second Harvest - The Nation's Food Bank Network to fight hunger."
Statistics show that hunger hits families where both parents are working but struggle to make ends meet; hunger affects seniors who find themselves with limited access to transportation and food; and hunger affects more than 12 million children who may not know where they will find their next meal.
Beyonce grew up attending St. John's Church with Pastor Rudy, where she learned at a young age the importance of reaching out and helping those who are less fortunate. It's that upbringing that spurred the birth of her Survivor Foundation.
Pastor Rudy is an urban prophet. He is the author of a new book titled "Touch: The Power of Touch in Transforming Lives," which profiles his unique brand of faith sharing and radical hospitality and a new music project (the book's sound track) titled "The Pastor Rudy Experience." "I am committed to touching and changing the world... one life at time," Pastor Rudy says.
"Reaching out and touching lives is incredibly empowering. That's why I want my fans to experience more than my music this summer. I want them to experience the joy of making a difference by helping someone else," said Beyonce.
"In the Washington metro area, over 633,000 residents are at risk of hunger, 200,000 are children. That's enough kids to fill up the Verizon Center over nine times," said Lynn Brantley, president & CEO of the Capital Area Food Bank. She continues, "We are grateful to Ms. Knowles for her gracious effort to help those who suffer from hunger. Every food item received will help feed hungry families, children and seniors." More than 35 million Americans are struggling with limited access to food nationwide, and the issue of hunger continues to grow in the United States.
Beyonce continues, "I want my tour and Survivor Foundation to encourage people to get involved in the fight against domestic hunger, Pastor Rudy's ongoing mission to help the least among us, and the work of America's Second Harvest. Any help -- donating time, money or food -- will make an enormous difference."

           THE BEYONCE EXPERIENCE TOUR - FOOD DRIVES
                        Houston, TX - July 14
                         Atlanta - July 20
                      Washington, DC - August 9
                         Toronto - August 15
                         Chicago - August 18
                    Los Angeles, CA - September 2

You can learn more at www.pastorrudy.net, www.spiritrisingmusic.com or www.secondharvest.org.
Please bring a can, box or jar of food -- no glass please -- to the Verizon Center on Thursday, August 9 between 5:00 - 8:30 PM. Help feed your less fortunate neighbors in the D.C. metro area. For more information on hunger in the Washington, D.C. Metropolitan Area and ways to help, please visit www.CapitalAreaFoodBank.org.
The Capital Area Food Bank is the largest public, nonprofit food and nutrition education resource in the Washington, D.C. Metropolitan Area. Last year the Capital Area Food Bank distributed 20 million pounds of food through more than 700 partner agencies in the region. In Washington, D.C. 1 in 2 school age children is at risk of hunger; in Prince George's and Montgomery Counties, 1 in 5; and in Northern Virginia, 1 in 6. In conjunction with our partner agencies, the CAFB helps nourish children, seniors and families in need. The Capital Area Food Bank has served the National Capital Region for over 27 years.
Related Marketwired Releases News
FireEye®, Inc., the leader in stopping today's new breed of cyber attacks, today announced the appointment of Kara Wilson as chief marketing officer , effective August 19. As CMO, Wilson will oversee global marketing and communications at ...
R&D Magazine bestowed one of its coveted R&D 100 Awards on Proteus co-developers Battelle, The Columbia Group and Bluefin Robotics.
Sol Voltaics today announced that the Swedish Energy Agency , Sweden's national authority for energy policy issues, has provided the company a $6 million conditional loan to further the commercial development of Solink™, an economical ...
Dewmar International BMC, Inc. announces that the Company has secured a one-year consulting agreement with Pitts Riley Group, LLC, an executive business consulting firm who specializes in assisting consumer focused companies from the Southern U.S. ...
LR's International Product Innovation
Addex Partners with Viva Biotech to Advance Allosteric Modulators Targeting Adenosine 2A Receptor