Published: November 26, 2007

Press Release
Patchi, World Famous Couture Chocolate Line, Launches U.S. Consumer Website: www.patchi.us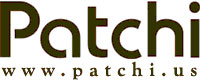 Patchi Chocolates, known worldwide as a leader in gourmet chocolate and fine gifts, is now available to U.S. consumers who have an affinity for luxury gifting. With a new facility in Santa Barbara and an online boutique, www.Patchi.us, Patchi is quickly building its U.S. presence with its couture brand of chocolates.
Known for its stylish boutiques in some of the most chic cities throughout Europe and Asia, Patchi delivers an unmatched concept in taste and beauty. Each piece of chocolate is individually hand-wrapped with foil and distinctively adorned, similar to a fine piece of jewelry. As such, Patchi Chocolates are a perfect expression for holiday celebrations, private parties, weddings, trade shows, and corporate branding.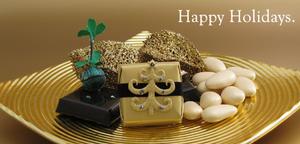 To read the complete release at NewsBlaze,
Patchi, World Famous Couture Chocolate Line, Launches U.S. Consumer Website: www.patchi.us,
Click here
Related Marketwired Releases News
The Honourable Rob Nicholson, P.C., Q.C., M.P. for Niagara Falls, Minister of Justice and Attorney General of Canada, today welcomed the passing in Parliament of the Nuclear Terrorism Act. The legislation will help keep our streets and communities ...
Homebuyers who have been waiting to purchase at William Lyon Homes' The Ranch in Lathrop cannot afford to wait any longer. With the professionally decorated, upgraded and fully landscaped model homes, plus the build-out now selling, the final ...
With the holiday season fast approaching, Asda Money has found that parents' lack of awareness could mean a huge holiday bill if an accident were to happen, as families are travelling without an EHIC or travel insurance. Asda Money has visualised ...
Aurcana Corporation is pleased to announce that the Company's Board of Directors has adopted a Shareholder Rights Plan , effective May 16, 2013 .
OZ Minerals proposes $2.6 million of copper-gold exploration work at Mt Woods during 2013-14 IMX Resources Limited is pleased to provide updated information on the progress of its exploration joint venture with OZ Minerals Limited , known as the Mt ...
Petrolia announces today that, due to prevailing market conditions, it has chosen to withdraw its previously announced marketed private placement of units.