Published: September 30, 2008

Press Release
Keath Lauderdale is New Senior VP at C2 Reprographics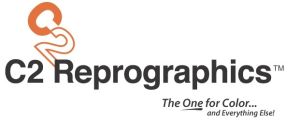 Costa Mesa-based C2 Reprographics, Orange County's foremost independently owned imaging services provider, has announced the addition of industry veteran Keath Lauderdale as senior vice president in charge of on-site services.
Lauderdale hails from a family of reprographers; his father Tommy started United Reprographics, where Keath worked from 1978 to 1994. At United, he originated the West Coast's first on-site services program, bringing printing and related services directly into clients' offices without cumbersome leasing or purchasing agreements. When United was purchased by another successful Orange County reprographics firm, Lauderdale joined its management team and helped direct all aspects of the company for 11 years. In 2006, Lauderdale and a partner launched Professional Reprographics LLC, a firm that focuses on eco-friendly on-site reprographics services. He left the company when it was purchased by its employees.
To read the complete release at NewsBlaze,
Keath Lauderdale is New Senior VP at C2 Reprographics,
Click here
Related Marketwired Releases News
Pfaff/Alegra Motorsports Starts 2013 Season on Top
CDx Diagnostics announced today that new data from routine clinical use in a number of academic GI centers continue to support use of company's WATS3D as an additional surveillance tool to increase detection of dysplasia and Barrett's Esophagus. ...
NYNE, an innovator of lifestyle inspired audio products, has the perfect gift for your graduate that can be used anywhere life takes them. As you send your graduate off into the world, give them a NYNE portable Bluetooth speaker that takes their ...
Sample Solutions LLC., in collaboration with the U.S. Centers for Disease Control and Prevention , today unveiled new research based on an analysis of billions of Likes that consumers have posted on Facebook. The research, available in a white ...
AvianFluTalk.com, an online discussion forum created in 2005 to track the potential threat of an avian flu pandemic, has been the venue for a serious discussion regarding the new SARS-like coronavirus infecting patients at a New York Hospital ...
Health Canada: Three Companies Voluntarily Recalling All Lots of Their Antipsychotic Medication Due to Possible Contamination Issues