Published: January 07, 2009

Press Release
Kingsford Brings the Competitive Edge Home With High-Heat Briquets
Latest Product From America's #1 Charcoal Brand Allows Backyard Barbecuers to Grill Like Experts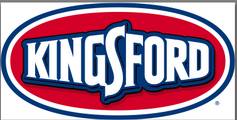 Today the Kingsford Products Company brings tantalizing cook-off quality home with a charcoal briquet that combines convenience, high heat and long burn times. From grilling to searing to slow cooking, 100 percent natural Kingsford® Competition Briquets are designed for fast lighting too.
The briquet once ruled on the cook-off circuit, where tangy scents linger and competition sizzles, but lately chefs have shifted to using lump charcoal instead to achieve the high heat necessary to bring home a trophy. Now Kingsford offers the best of both worlds.
To read the complete release at NewsBlaze,
Kingsford Brings the Competitive Edge Home With High-Heat Briquets,
Click here
Related Marketwired Releases News
JCM Global, the world's leading supplier of innovative automated transactions solutions for the banking, retail and gaming industries, is bringing the world's leading cash-handling solutions to the upcoming 60th UITP World Congress and Mobility &...
IMX Resources Limited is pleased to announce the appointment of Mr Sun Wei to the IMX board of directors as a non-executive director. Mr Sun commenced his role as a non-executive director with the IMX Board on 23 May 2013 and replaces Mr Song Yuan ...
Arian Silver Corporation , today announced that further to the Company's previous announcement on 17 May 2013, it has filed a Technical Report dated 23 May 2013 and entitled 'NI43-101 Technical Report Update - San Jose Project, Zacatecas, Mexico'.
Ithaca Energy Inc.: Director and Officers' Share Purchase
Congressional Notables Participates at Jewish American Heritage Luncheon
Nuinsco Resources Limited today announced that its board of directors approved the adoption of an advance notice by-law on May 22, 2013, which requires advance notice to the Company in circumstances where nominations of persons for election as a ...