Press Release
Joe Meyer, Former eBay and Quigo Executive, Named President and CEO of HopStop.com
HopStop, the Leading Online Mass Transit Guide, to Rapidly Expand Under New Leadership

Joe Meyer, a former Vice President & General Manager for AOL's Quigo Technologies, has been named President and CEO of HopStop.com, the leading online city transit guide providing door-to-door mass transit directions within several large metropolitan markets including Boston, Chicago, London, New York City, San Francisco and Washington, DC. Mr. Meyer, appointed by HopStop's Board of Directors, replaces founding CEO Chinedu Echeruo, who recently left to start a private equity fund focused on Africa.
"I see an opportunity to aggressively expand HopStop into a national consumer service that provides mass transit directions and local services within the largest cities throughout the North America, Western Europe and beyond. In doing so, HopStop will provide national and local advertisers alike with the unique opportunity to geo-target metropolitan travelers based on their starting-and-ending destinations," says Mr. Meyer. "I also plan to expand HopStop into a web-services solution for national and local digital media companies by enabling them to offer the HopStop user experience on their own websites and mobile apps. HopStop will also rapidly expand its mobile services, including the development of useful apps, so that users can access and interface with HopStop's directions and services while they're on-the-go."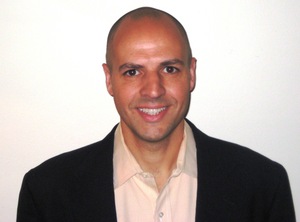 To read the complete release at NewsBlaze,
Joe Meyer, Former eBay and Quigo Executive, Named President and CEO of HopStop.com,
Click here
Related Marketwired Releases News
Royal Military College Saint-Jean marked the end of the academic year with a parade this morning after some 113 officer cadets were presented with a college certificate or diploma in a Convocation Ceremony yesterday evening.
Med BioGene Inc. today, at the request of the Investment Industry Regulatory Organization of Canada , announced that Med BioGene's management is unaware of any material change in the company's operations that would account for the recent increase ...
MANNIX RESOURCES INC. announces that it has settled a total of $232,500 of debt with certain non-arms length parties of the Company .
Robert C. Grey filed an early warning report dated May 17, 2013 advising of their holdings in Mannix Resources Inc. .
Woulfe Mining Corp. provides the following corporate update.
John Anderson filed an early warning report dated May 17, 2013 advising of his holdings in Mannix Resources Inc. .