Published: August 03, 2009

Press Release
Hand and Upper Extremity Specialist Dr. Korsh Jafarnia Named Chief of Staff - Methodist Willowbrook Hospital
Setting the Pace in Houston Orthopedics, Dr. Jafarnia Brings Innovation and Compassion to One of the Area's Fastest Growing Medical Facilities
While known among some of the best orthopedic specialists in Houston under whom he also trained, Dr. Korsh Jafarnia is fast becoming the physician who patients and the medical community seek for orthopedic advances and improved patient care -- now one of the youngest Chiefs of Staff at a leading medical facility.
Dr. Jafarnia was recently named Chief of Staff of Methodist Willowbrook Hospital, where he is also a member of the Medical Executive Committee.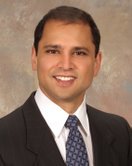 To read the complete release at NewsBlaze,
Hand and Upper Extremity Specialist Dr. Korsh Jafarnia Named Chief of Staff - Methodist Willowbrook Hospital,
Click here
Related Marketwired Releases News
JCM Global, the world's leading supplier of innovative automated transactions solutions for the banking, retail and gaming industries, is bringing the world's leading cash-handling solutions to the upcoming 60th UITP World Congress and Mobility &...
IMX Resources Limited is pleased to announce the appointment of Mr Sun Wei to the IMX board of directors as a non-executive director. Mr Sun commenced his role as a non-executive director with the IMX Board on 23 May 2013 and replaces Mr Song Yuan ...
Arian Silver Corporation , today announced that further to the Company's previous announcement on 17 May 2013, it has filed a Technical Report dated 23 May 2013 and entitled 'NI43-101 Technical Report Update - San Jose Project, Zacatecas, Mexico'.
Ithaca Energy Inc.: Director and Officers' Share Purchase
Congressional Notables Participates at Jewish American Heritage Luncheon
Nuinsco Resources Limited today announced that its board of directors approved the adoption of an advance notice by-law on May 22, 2013, which requires advance notice to the Company in circumstances where nominations of persons for election as a ...