Published: August 21, 2009

Press Release
Tyler Bates' Score Album for Rob Zombie's "Halloween II" Features All New Recordings Plus Music From Zombie's First "Halloween" Movie
E1 Music Announces Deal With Bates' Abattoir Recordings

Composer Tyler Bates joins Rob Zombie once again in the re-imagining of John Carpenter's "HALLOWEEN II." Following the success of Rob Zombie's "HALLOWEEN," which premiered number one at the box office -- breaking all Labor Day Weekend records, is the sequel, "HALLOWEEN II," hitting theatres nationwide on August 28, 2009 from Dimension Films. "HALLOWEEN II" picks up where "HALLOWEEN" left off, and focuses on the struggles of Laurie Strode (played by Scout Taylor-Compton) and killer Michael Myers (played by Tyler Mane). The film also stars Malcolm McDowell, Sheri Moon Zombie, Brad Dourif, and Danielle Harris.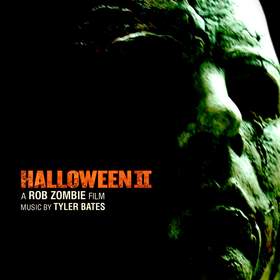 To read the complete release at NewsBlaze,
Tyler Bates' Score Album for Rob Zombie's "Halloween II" Features All New Recordings Plus Music From Zombie's First "Halloween" Movie,
Click here
Related Marketwired Releases News
Falcon Oil & Gas Ltd. , is pleased to announce that further to its press release dated 14 January 2013, NIS has executed a drilling contract with Germany-based drilling company DrillTec Grossbohr- und Umwelttechnik GmbH for the multi well ...
66% of ISA savers think, that if they could be increased, cash ISA limits should be brought into line with higher stocks and shares ISA limits for all savers, according to research by Nationwide Building Society, which also reveals that many people ...
Introducing Institutional Investor's Sovereign Wealth Center
Looking for a taste of Gatsby's life and times, Lurhman style? Then take your cue from his film, ignore Fitzgerald's Long Island 'Eggs' and head for Sydney. Yes, Australia. If Baz could film Moulin Rouge on home ground then why not The Great Gatsby?
The most elegantly articulated information technology strategy isn't worth the paper it's printed on if it isn't implemented, Frank Petersmark, CIO advocate at insurance technology consultancy X by 2, writes in the Interpreter magazine, published ...
HP today announced the HP ENVY Rove20 mobile All-in-One PC, the company's first mobile All-in-One PC, which frees the desktop PC from the desk and allows families and friends to enjoy a shared entertainment experience with a built-in battery, ...