Press Release
Too Hot? Five Ways to Stay Cool This Summer at Wailea Beach Marriott Resort & Spa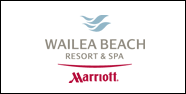 The summer forecast may be calling for sizzling days and warm nights so the luxurious Wailea Beach Marriott Resort & Spa has five ways to keep you cool all summer long.
1. Say Spaaaaah! - The Maui resort's renowned Mandara Spa offers two super cool facials designed to rejuvenate the skin. The "Skin Smoothie Instant Anti-Aging Facial" is a 25-minute hydrating treatment that reshapes and contours the face for younger looking skin ($79). The "Ice Goddess Facial" goes deep to gently reduce topical lines and wrinkles from the face and neck and is available for both 50- and 75-minutes ($179/$199).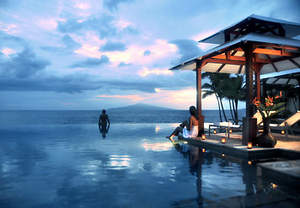 To read the complete release at NewsBlaze,
Too Hot? Five Ways to Stay Cool This Summer at Wailea Beach Marriott Resort & Spa,
Click here
Related Marketwired Releases News
Cartier Resources Inc. is pleased to announce the execution of a letter of agreement with Weststar Resources Corp. regarding an option to earn up to a 80% undivided interest in the Diego property composed of 53 mining claims .
Last Chance for Animals has brought mainstream attention to Air France's primate transportation policy by posting a massive billboard on Century Blvd. close to Los Angeles International Airport. The 20' X 50' billboard depicts a monkey behind bars ...
El Tigre Silver Corp. is pleased to report that the final five drill hole assay results from the 2013 drilling program have been received. A total of 38 core holes were completed and 4,862 metres drilled along the 1.2 kilometre stock work zone on ...
Metalogix, the leading provider of content infrastructure software to improve the use and performance of enterprise content on Microsoft SharePoint, Exchange and Cloud platforms, today announced an unprecedented level of companies and organizations ...
Bear Lake Gold Ltd. announces that between May 2012 and March 2013, Gold Fields Abitibi Exploration Corporation spent just over $5 million in exploration on the Larder Lake Project, therefore satisfying the $5 million minimum spending requirement ...
Revett Minerals Inc. provides an update on efforts to re-establish access to mining areas and along the Lower Quartzite haulage route at its Troy Mine in northwest Montana.