Press Release
Candela Achieves Approval to Market Its Vbeam(R) Lasers in Japan
Candela Gains Key New Market Approval for Gold Standard Long Pulsed Dye Laser System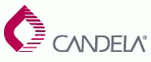 Candela Corporation, a subsidiary of Syneron Medical Ltd. (NASDAQ: ELOS), today announced that it has received registration approval from the Japanese Ministry of Health, Labour and Welfare to market its Vbeam® long pulsed dye laser system in Japan for the treatment of vascular conditions. The Candela Vbeam is the first and only long pulsed dye laser system approved for use in Japan.
"We are honored that the Vbeam long pulsed dye laser system has been approved for use in Japan," said Lou Scafuri, Chief Executive Officer of Syneron. "This marks a significant milestone in our global distribution as physicians and patients in Japan will now have full access to the gold standard treatments that Vbeam offers."
To read the complete release at NewsBlaze,
Candela Achieves Approval to Market Its Vbeam(R) Lasers in Japan,
Click here
Related Marketwired Releases News
STMicroelectronics Reveals Latest Power Technology for Greener Industry and Infrastructure
Tinka Resources Limited announces the results from holes A13-04 and A13-05, drilled at the Company's 100% owned Ayawilca project, located in west-central Peru. See table below for a list of significant mineralized intervals.
Telogis expands its mobile suite of applications with the release of Telogis Navigation 4.5 and WorkPlan 2.0 today at Telogis' annual Latitude business conference. Telogis WorkPlan integrates seamlessly across the Telogis platform to provide ...
Beacon Enterprise Solutions Group, Inc. announced today that it has executed a Definitive Agreement for the acquisition of Optos Capital Partners, LLC. Optos, which conducts business through its subsidiaries Focus Fiber Solutions and Focus Wireless,...
Nuvilex, Inc. is a diamond in the rough in the truest sense. Currently shares of the Silver Spring, Maryland, biotechnology firm can be purchased for around 0.15/share allowing investors to build an incredible position in the company for what could ...
Just last week INSCOR, Inc. named NBA Hall of Famer Dominique Wilkins to its Board of Directors as it continues to add the pieces to what looks like a very promising puzzle and strong future for the Las Vegas-based company. INSCOR has been very ...