Published: December 22, 2010

Press Release
Baltimore Hotel's Inner Harbor Location Perfect for New Year's Eve Celebration
Charm City Countdown Partnership Helps Support Local Charities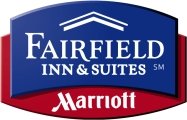 Ring in the New Year in style at the Charm City Countdown Charity Ball, where four floors of celebration at the majestic 1840s Ballroom offer something for everyone. There's still plenty of time to plan an exciting New Year's Eve with great accommodations at Baltimore hotels near the fun and festivities, so there'll be no hassles, just a relaxed and fun-filled evening of celebration at one of the most exciting venues in the city.
As an exclusive partner of the Charm City Countdown charity event, the Fairfield Inn & Suites Baltimore Downtown/Inner Harbor hotel welcomes party goers with convenient downtown location right next door to the 1840s Ballroom and direct access to the Inner Harbor. With spacious downtown suites, Inner Harbor party goers can enjoy the fun and then relax comfortably on luxury linens and plush pillow top mattresses. In-room coffee/tea service is also provided and guests are welcome to the hotel's complimentary continental breakfast.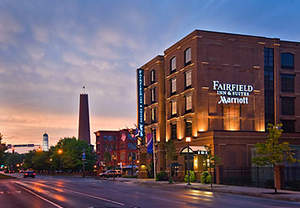 To read the complete release at NewsBlaze,
Baltimore Hotel's Inner Harbor Location Perfect for New Year's Eve Celebration,
Click here
Related Marketwired Releases News
Places2Be Project to Boost European Leadership Around FD-SOI -- The Faster, Cooler, Simpler Chip Technology
Good Morning America is an American morning television show on the ABC television network, which airs daily from 7 to 9am in all US time zones. Since 2011 it has been broadcasted from its entirely new set on the first floor of the Times Square ...
Birst Inc., the leader in Cloud BI, today announced that 4moms, a developer and marketer of innovative juvenile products, is deploying Birst's business intelligence platform company-wide to gain quick access to enterprise-caliber business insight. ...
Metamarkets, the leader in real-time analytics for online advertising, announced today it has been selected as a finalist for Red Herring's Top 100 North America award, a prestigious list honoring the year's most promising private technology ...
Ithaca Energy - Increase in Director Shareholding
u2t Photonics AG, the provider of leading-edge optoelectronic components, today announced the world's fastest balanced photodetector offering a 3dB bandwidth of 70 GHz. The device supports systems for next generation networks using 400 Gbit/s or 1 ...