Published: November 08, 2012

Press Release
Revision Rhinoplasty: San Diego Facial Plastic Surgeon Reveals Common Patient Concerns
The Thought of Undergoing a Secondary Rhinoplasty Procedure May Be Unsettling, but Dr. John Hilinski Says Patients Needing Revision Nose Surgery in San Diego Are Not Alone

Dr. John Hilinski, a facial plastic surgeon in San Diego, says revision rhinoplasty is one of the most popular procedures requested at his practice. He performs revision rhinoplasty on a weekly basis. Because rhinoplasty is one of the most intricately complex treatments in aesthetic surgery, he says there are a number of reasons patients may need to have a secondary procedure, and choosing a surgeon with the proper experience and credentials is essential to ensuring the outcome is both safe and satisfactory.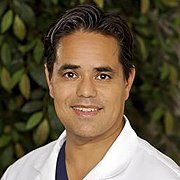 To read the complete release at NewsBlaze,
Revision Rhinoplasty: San Diego Facial Plastic Surgeon Reveals Common Patient Concerns,
Click here
Related Marketwired Releases News
The most elegantly articulated information technology strategy isn't worth the paper it's printed on if it isn't implemented, Frank Petersmark, CIO advocate at insurance technology consultancy X by 2, writes in the Interpreter magazine, published ...
HP today announced the HP ENVY Rove20 mobile All-in-One PC, the company's first mobile All-in-One PC, which frees the desktop PC from the desk and allows families and friends to enjoy a shared entertainment experience with a built-in battery, ...
delivering solutions ideally positioned to address today's evolving PC market with dramatically increased performance and power efficiency, as well as a portfolio of unique user experiences, and superior gaming and graphics:
Goldeye Explorations Limited wishes to announce that it has changed the date of its annual and special meeting to July 25, 2013 to enable it to present to shareholders the following special business in addition to the regular annual business of ...
Deep Tours and Travels , a Mumbai based IATA approved proprietor travel firm, announced today that it has partnered with Assist America to provide global emergency assistance services to its members.
Kahn Swick & Foti, LLC and KSF partner, the former Attorney General of Louisiana, Charles C. Foti, Jr., remind investors that they have until July 16, 2013 to file lead plaintiff applications in a securities class action lawsuit against Hot ...