Published: November 08, 2012

Press Release
Clean the World Launches RocketHub Campaign to Boost Production
Cutting Edge Campaign Aims to Put Its Life-Saving Recycled Soap in the Hands of More Kids Across the World by Christmas While Also Providing Hygiene Kits to Victims of Superstorm Sandy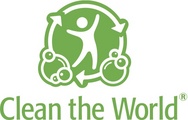 The not-for-profit Clean the World Foundation has launched a RocketHub campaign in hopes of raising urgently needed funds to further automate their operation and dramatically increase output of recycled soap going to families across the U.S. and the globe. They do this to combat the daily deaths of 9,000 children worldwide from hygienic-related diseases. In addition, for each dollar donated, a Clean the World hygiene kit will be delivered to victims of Hurricane Sandy in New York and New Jersey.
Clean the World has reached 14 percent of its campaign goal of $54,000 on RocketHub, an online "crowdfunding" site designed to inspire large numbers of everyday people donate to or "fuel" money to help finance the dreams of emerging and innovative philanthropists, scientists, artists and entrepreneurs. The foundation has a tiered rewards system for people who give, and the user-friendly donation process allows "fuelers" to do so online in less than five minutes by visiting www.cleantheworld.org/fuel.
To read the complete release at NewsBlaze,
Clean the World Launches RocketHub Campaign to Boost Production,
Click here
Related Marketwired Releases News
Covanta Energy Corporation and its services arm subsidiary, Covanta 4Recovery are exhibiting this week at the 2013 WasteExpo Conference in New Orleans . For 45 years, WasteExpo has been North America's largest solid waste and recycling tradeshow ...
WPCS International Incorporated , a leader in design-build engineering services for communications infrastructure, has announced that it has received approximately $4.1 million in new contracts.
The Honourable Gary Goodyear, Minister of State , today received Canada's Science, Technology and Innovation System: Aspiring to Global Leadership, the third State of the Nation report from the Science, Technology and Innovation Council .
May 21-27th is Canadian Babywearing Week and today Health Canada and the Baby Carriers Industry Alliance launched 'Visible and Kissable,' an educational campaign for parents and caregivers to promote the safe use of baby slings and soft infant ...
GreenBytes, Inc., a developer of full-featured virtual desktop optimization solutions that uniquely support existing infrastructure, today announced that company Founder and CTO Robert Petrocelli will co-present a customer case study titled '...
a wall-to-ceiling cloud transition at a commercial furniture services firm in Chicago. Installation Specialists, Inc in Itasca near Chicago imagined a warm and welcoming arrival area for their corporate offices. 'We wanted to achieve a certain ...