Published: November 09, 2012

Press Release
Modern Marketing Concepts Selects CallidusCloud's Litmos Learning Management System for Online and Mobile Training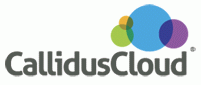 Callidus Software Inc. (NASDAQ: CALD), a leading provider of hiring, learning, marketing and selling cloud software, announced today that Modern Marketing Concepts, Inc. has selected CallidusCloud's Litmos® Learning Management System (LMS) to lower the cost of workforce training. The agreement was signed in the fourth quarter of 2012.
CallidusCloud's Litmos LMS provides an easy-to-use mobile solution for learning and training anytime, anywhere. Litmos LMS provides a platform that enables customers to build and manage professional-looking online courses themselves. System users have access to real-time reporting to see precisely when students have completed their training, how long they took, and what scores they achieved. The SCORM-certified hosted training system does not require any resources or support from the IT department and can be launched in just minutes.
To read the complete release at NewsBlaze,
Modern Marketing Concepts Selects CallidusCloud's Litmos Learning Management System for Online and Mobile Training,
Click here
Related Marketwired Releases News
Join XRS at XUE 2013 and Get a Samsung Tablet
Marifil Mines Ltd. is pleased to announce that it will be attending the 2013 World Resource Investment Conference presented by Cambridge House International from May 26-27, 2013 in Vancouver, BC.
Teekay Offshore Partners L.P. today announced that it has entered into an agreement with Statoil Petroleum AS , on behalf of the field license partners, to provide a floating storage and offtake unit for the Gina Krog oil and gas field located in ...
BestBequest.com was voted 'DC's Hottest Showcasing Startup' at Tech Cocktail's Washington DC Mixer, defeating 11 other startups from the local tech industry. The voting opened to the general public on May 8th and ran till May 15th in advance of the ...
In a recent survey of users, account management service Manilla.com found that while men are more likely than women to travel frequently and carry credit cards that offer travel rewards points, they're also the biggest offenders when it comes to ...
Mira Resources Corp. - Mira has received a default notice from Associated Oil and Gas Services Limited and Dansaki Petroleum Limited under the terms of Mira's joint operating agreement with Associated and Dansaki. Mira acts as service provider ...