Published: November 09, 2012

Press Release
Georges St. Pierre, UFC Welterweight Champion Returns in November
Montreal Airport Hotel Gears up for UFC on November 17 at the Bell Centre

Georges St. Pierre, one of the greatest fighters of all time, enters the cage to take on Carlos Condit at the UFC 154 on Saturday, November 17, 2012. The event takes place at the Bell Centre in Montreal, Quebec, Canada. Travelers who have long awaited St. Pierre's return will find comfortable, spacious guest rooms at the Courtyard Montreal Airport. The hotel, among Montreal airport hotels with shuttle, offers convenience and first-rate accommodations and amenities.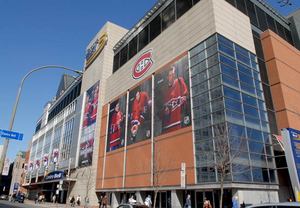 To read the complete release at NewsBlaze,
Georges St. Pierre, UFC Welterweight Champion Returns in November,
Click here
Related Marketwired Releases News
Interpol and IFAW today signed a Memorandum of Understanding at Interpol's international headquarters in Lyon, France. This is the first ever MoU signed by Interpol's Environmental Crime Programme with an NGO.
MMRGlobal, Inc. today announced that it will provide a free MyEsafeDepositBox or MyMedicalRecords Personal Health Record account for anyone affected by the Oklahoma tornado or anyone living in an area that could be threatened by tornadoes through ...
Zephyr Ventilation, the leader in ventilation hood design, innovation and technology, announces the expansion of its DCBL Suppression System™ technology into its One Piece Liner and hood insert product line-up. The new Monsoon DCBL joins the ...
SEI has announced that its flagship U.K. goals-based Strategic Portfolios have hit £1 billion in assets under management following strong client demand for the funds' pioneering investment approach.
Miami drivers looking at buying a new car or renewing their insurance this summer will now be able to do so without stress. This summer, Florida Car Insurance Rate will help all Miami drivers find the auto insurance they need at a rate they can ...
Technologies-Scan Corp in Negotiations With Social Geek Media for an Option on the Acquisition of an Exclusive License of the Proteina21 Weight Loss Product Line for the Canadian Market