Published: November 16, 2012

Press Release
Guests Earn a Bonus and More on Stays at Courtyard by Marriott Waikiki Beach
Get 2,500 Bonus Marriott Reward Points and Free Parking in Waikiki

What could possibly be better than a relaxing getaway to the sun-kissed shores of Waikiki at a comfortably luxurious resort? Bonus reward points, and FREE parking! Marriott Rewards member guests of Courtyard Waikiki Beach can enjoy this special offer through January 16, 2013.
The Bonus Points and Parking member exclusive offer gives guests 2,500 bonus Marriott Rewards points per stay, plus free parking daily.* Reservations can be made for hotel rooms in Waikiki, and other exclusive offers and packages at http://www.marriott.com/hotels/hotel-deals/hnlow-courtyard-waikiki-beach/. Guests should be sure to use promotional code MRP whether they book online or calling 1-800-228-9290 in the US. There's never been a better time to plan a trip to Hawaii.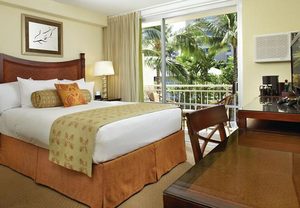 To read the complete release at NewsBlaze,
Guests Earn a Bonus and More on Stays at Courtyard by Marriott Waikiki Beach,
Click here
Related Marketwired Releases News
Goldeye Explorations Limited wishes to announce that it has changed the date of its annual and special meeting to July 25, 2013 to enable it to present to shareholders the following special business in addition to the regular annual business of ...
Deep Tours and Travels , a Mumbai based IATA approved proprietor travel firm, announced today that it has partnered with Assist America to provide global emergency assistance services to its members.
Kahn Swick & Foti, LLC and KSF partner, the former Attorney General of Louisiana, Charles C. Foti, Jr., remind investors that they have until July 16, 2013 to file lead plaintiff applications in a securities class action lawsuit against Hot ...
The slots at Red Hawk Casino are awarding more jackpots, to more winners, more often. Several lucky players hit slot jackpots for a total of more than $350,000. Just a few of the winners are included below.
Creative Candles has been known to light up the pages of Veranda; Country Living; Martha Stewart Living; Architectural Digest; O, The Oprah Magazine; Southern Living; Martha Stewart Weddings; Spaces; House Beautiful; and more. Last week, in the May ...
-  Leveraging on the success of its first partnership, Trunk Club is partnering with the popular menswear line ETON, to offer a curated selection of exclusive clothing as part of the ETON Designer Series Trunk: Spring Edition.