Published: November 23, 2012

Press Release
Usher in the New Year With Cheapflights.co.uk
Fantastic Flight Deals From Just £ 161 per Person


A night to remember in New York from £ 369 per person
Experience the glitz and glamour of New York from just £ 360 per person with Cheapflights.co.uk. Experience a once in a lifetime party and join revellers in New York's Times Square to greet 2013 at the stroke of midnight. Enjoy performances from some of the biggest names in world music, such as Lady Gaga, before a midnight countdown sees the famous ball drop in a spectacular shower of confetti, balloons and pyrotechnic displays. New Year's Eve in New York City is one to remember! Return flights from London to New York start from just £ 369 per person with Cheapflights.co.uk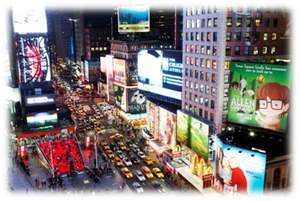 To read the complete release at NewsBlaze,
Usher in the New Year With Cheapflights.co.uk,
Click here
Related Marketwired Releases News
Free Research Reports on BSDM, HSOL, LPS and WFR Issued by the Bedford Report
Free Research Reports on CRM, GAME, HIHO and ZIOP Issued by the Bedford Report
Audi Begins Program to Match U.S. Military Veterans With Dealership Service Openings
Freddie Mac today issued the company's Monthly Volume Summary for April 2013.
Milk Carton 2.0: Digital Innovations Transform the Search for Missing Children in Canada
Excelsior Gold and Metal Corp. announced that it intends to file its quarterly report on Form 10-Q, for the three months ended March 31, 2013, as soon as practicable. The Company will provide further updates as additional information becomes ...