Published: November 26, 2012

Press Release
Visit Courtyard by Marriott Prague Flora Hotel in Prague City Centre for the Holidays
Charming European City Offers Festive Markets and Meals This Season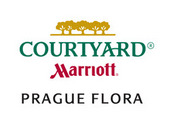 With majestic architecture, bustling markets and rich comfort food, Prague holidays are like no other. If you're looking for an affordable way to experience Europe this season, the Courtyard by Marriott Prague Flora should be your top choice.
This Prague city centre hotel is ideally located to enjoy all the city has to offer for the holidays, from traditional music concerts to treats including mulled wine and roasted chestnuts. Get into the holiday spirit at Peace Square and Jiřího z Poděbrad Square, both hosting traditional Christmas markets. Peace Square, the first of the season, opens on November 20 and Jiřího z Poděbrad Square just three days later on the 23rd. Both run through December 24, 2012.
To read the complete release at NewsBlaze,
Visit Courtyard by Marriott Prague Flora Hotel in Prague City Centre for the Holidays,
Click here
Related Marketwired Releases News
Nautilus Minerals Inc. announces that the hearing date for the arbitration commenced by the Independent State of Papua New Guinea against Nautilus has been set down for 26 August 2013.
Alpha Minerals Inc. and its 50% Joint Venture partner Fission Uranium Corp. are pleased to announce that a $6.95 million summer and fall drill program has been set by the companies for their Patterson Lake South property on the southwest side of ...
Orchestrate.io, a new data API that will eliminate the need for deploying databases in application development, today announced that it has raised a seed investment round of $3 million. Led by True Ventures and joined by Frontline Ventures and ...
N-Viro International Corporation has appointed Michael Burton-Prateley to the position of 'Special Advisor' to the Board of Directors. We value his expertise in international finance and corporate governance to assist N-Viro in accessing emerging ...
YaFarm Technologies, Inc. is pleased to announce the completion of its acquisition of the Integrative Stem Cell Institute . The new company, to be called 'the Integrative Stem Cell Institute,' will continue the pioneering work of the ISCI in the ...
Cloud Sherpas, one of the world's leading cloud services brokerages, was recently named as the fourth fastest growing company in Atlanta by the Atlanta Business Chronicle, and was recognized as a top workplace by the Atlanta Journal Constitution.