Published: November 27, 2012

Press Release
Socialaundry Launches Fundraising Campaign for Hurricane Sandy New Jersey Relief Fund
All Net Proceeds for Each Clothing Item Sold Will Be Donated
Socialaundry™, a socially conscious online apparel company dedicated to supporting charitable causes, announced today that it is launching a fundraising campaign for the Hurricane Sandy New Jersey Relief Fund. All net proceeds from its specially designed "ReNew Jersey" clothing line will be donated. Interested supporters can view and purchase items on the Socialaundry Web site: www.socialaundry.com/renewjersey.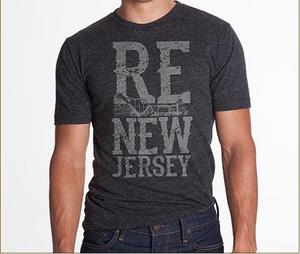 "Generating funds for the Hurricane Sandy New Jersey Relief Fund is of particular importance to us as many friends and family members of Socialaundry employees and supporters have experienced the devastation of Hurricane Sandy firsthand," said Steve Kanney, president and owner of Socialaundry. "We hope that anyone looking for a way to help New Jersey residents will support this effort so we can make a significant impact to ReNew Jersey."
To read the complete release at NewsBlaze,
Socialaundry Launches Fundraising Campaign for Hurricane Sandy New Jersey Relief Fund,
Click here
Related Marketwired Releases News
Nuinsco Resources Limited today announced that its board of directors approved the adoption of an advance notice by-law on May 22, 2013, which requires advance notice to the Company in circumstances where nominations of persons for election as a ...
Adherex Technologies Inc. , today announced that it has received feedback from the FDA at an End-of-Phase 2 meeting held yesterday. During the FDA meeting, Adherex reviewed the opportunity that eniluracil offers to Metastatic Breast Cancer patients ...
Following the success of its U.S.-based inaugural timing seminar in April, Vitesse Semiconductor Corporation , a leading provider of advanced IC solutions for Carrier and Enterprise networks, announced two international locations for its 'Timing is ...
Rapier Gold Inc. Completes First Stage Drilling Program on the Pen Gold Project
Africo Resources Ltd. is pleased to report that further to its news release dated April 10, 2013, AMEC E&C Services Inc. has completed the NI 43-101 Technical Report on the resource assessment on the Kalukundi copper and cobalt project located ...
Payza, among the world's fastest-growing payment platforms for e-commerce, corporate disbursements and remittances, is alerting its 10 million members worldwide about a variant of malware, used against banking and e-commerce customers for years, ...