Published: November 29, 2012

Press Release
Nintendo eShop Opens On Launch Day With Exclusive Downloadable Games Available For Wii U
Day One System Update enables online functionality including Nintendo eShop, Miiverse, Wii U Chat, applications and dedicated Internet Browser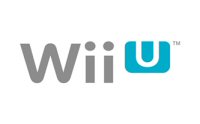 The Nintendo Network and many other online functions of Wii U will be up and running when the brand new HD home console from Nintendo launches across Europe this Friday November 30th. After connecting Wii U to the Internet and running a System Update(i) Wii U owners will be able to access Miiverse, Wii U Chat, a dedicated Internet Browser, as well as Nintendo eShop. Offering a variety of exclusive games to download as well as select downloadable versions of packaged software(ii) from Nintendo and other publishers such as New Super Mario Bros. U, Nintendo Land, ZombiU, FIFA 13 and more, demos of games and special offers on day one, Nintendo eShop is the digital storefront for Wii U. Additional applications such as YouTube, UPLAY and NETFLIX will also available to download through Nintendo eShop on Wii U.
What's more, Nintendo eShop will also allow you to watch videos of already released and upcoming Wii U software on the TV screen or the Wii U GamePad. It will also provide a search function where you can view content according to user rankings, keywords or genre.
Wii U Premium Pack
Wii U Premium Pack owners will also have access to Nintendo Network Premium(iii) With Nintendo Network Premium with every purchase of software or add-on content, or download code redemption for downloadable software or add-on content in Nintendo eShop on your Wii U from Nintendo or other publishers(iv), you can earn points at a rate of 8 points for each pound or Euro of the Nintendo eShop price of the respective download. When you have collected 500 points, you will be able to exchange them for an activation code, which can be used to add funds in Nintendo eShop.
To read the complete release at NewsBlaze,
Nintendo eShop Opens On Launch Day With Exclusive Downloadable Games Available For Wii U,
Click here
Related Marketwired Releases News
The Premier Association of Financial Professionals.® Storick is a 23-year MDRT member, a six-time Court of the Table qualifier and a 15-time Top of the Table qualifier.
Canada Shows Its Pet Appreciation
there has never been more of a need to step back and understand how New Yorkers have confronted poverty and homelessness over time. The Poor Among Us: A History of Family Poverty and Homelessness in New York City, published today by White Tiger ...
Delhaize Group , the Belgian international food retailer, announced today that during its Ordinary Shareholders Meeting its shareholders have approved the annual accounts for fiscal year 2012 and the distribution of a EUR1.40 gross dividend per ...
The Next Biggest Winner, a leading and nationally televised investment show focusing on small-cap and mid-cap companies, is pleased to announce the following episode will be airing across Canada this weekend.
Russell rebalances its entire family of global indexes each year in June to reflect the changing markets and maintain true representation of global equity markets, capitalization and style. A critical element of the Russell Indexes reconstitution ...