Published: November 29, 2012

Press Release
What Is Your Company's Brand DNA?
Specialists With Business Partner Marketing Coach Help Clients Identify Their Brand's Distinct Characteristics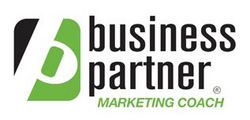 Business owners often compete in extremely competitive market spaces. Therefore, the importance of communicating your product or service's brand value to your market cannot be over emphasized. Business owners need to analyze their products and services for their distinctiveness and sellable attributes, according to marketing specialists with Business Partner Marketing Coach®. Brian Miller, president and COO of Business Partner Marketing Coach, states, "A brand must be unique in its own way; it must have characteristics that make it stand apart from its competitors, and be easily identifiable by the consumers."
"Companies must perform a 'brand study' to identify their brand's distinct characteristics and sellable attributes or, in other words, their brand DNA," says Miller. "They then can begin thinking of creative ways to communicate these distinctive qualities to consumers."
To read the complete release at NewsBlaze,
What Is Your Company's Brand DNA?,
Click here
Related Marketwired Releases News
AB Science : Launch of a Phase 3 Clinical Trial in Alzheimer's Disease
Today NeighborWorks America announced that it was named one of the nation's largest builders of affordable homes, according to the Builder 100 list. NeighborWorks America, representing the NeighborWorks network, was ranked No. 3 among builders ...
Brandywine Homes announced today that it has acquired 2.3 acres of land in West Covina, 18 miles east of Los Angeles, for a gated community of 19 single-family homes to be called Waverly.
Sunscreen 101: Dermatologists Answer Burning Questions About Sunscreens
Below is the April 2013 Monthly Update for the Liberty All-Star® Equity Fund.
Hitachi Solutions America, the leading provider of global industry solutions and services based on Microsoft Dynamics AX and Microsoft Dynamics CRM, today announced that it will participate in the annual InsideView Insider Summit as a Formula One ...