Published: December 04, 2012

Press Release
North American Oil and Gas Merger and Placement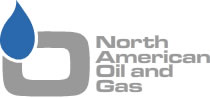 North American Oil and Gas Corporation (OTCBB: CLDDD)
Highlights
Merger with Lani LLC, a private San Joaquin focused oil and gas company targeting +16mmboe (pmean) gross Potential.
Private placement to East West Petroleum for $500,000
Farm out to Avere Energy Corp., a wholly owned subsidiary of East West Petroleum For $2.5m
To read the complete release at NewsBlaze,
North American Oil and Gas Merger and Placement,
Click here
Related Marketwired Releases News
and this improvement translates into more effective campaigns, according to new research by The Boston Consulting Group.
This little piggy went to market, this little piggy stayed home...for fear of revealing his ugly toenail. 40 million Americans struggle with unsightly toenails and many of them dread the summer months when feet are fully exposed at the pool or ...
Rocky Mountain Chocolate Factory, Inc. to Host FY2013 Operating Results Conference Call on Thursday, May 23, 2013
The public warning issued on May 16, 2013 has been updated to include additional product and distribution information.
The directors and management of Strata-X Energy Ltd. are pleased to announce the appointment of David L. Hettich as Chief Financial Officer of the Company and the appointment of Shaun Maskerine as the Company's Canadian Corporate Secretary.
The Honourable Rob Nicholson, P.C., Q.C., M.P. for Niagara Falls, Minister of Justice and Attorney General of Canada, today welcomed the passing in Parliament of the Nuclear Terrorism Act. The legislation will help keep our streets and communities ...