Published: December 06, 2012

Press Release
Wyndham Hotel Group Names Luis Mirabelli VP of Development, Latin America

In support of its steadfast commitment to further expand its hotel offerings in Latin America as the region continues to experience strong economic growth and development opportunities, Wyndham Hotel Group, the world's largest hotel company with nearly 7,260 hotels and part of Wyndham Worldwide Corporation (NYSE: WYN), today announced the appointment of Luis Mirabelli as vice president of development for Latin America, effective Jan. 1, 2013.
In this newly created role, Mirabelli will be responsible for leading Wyndham Hotel Group's development efforts in the region, including executing strategic deals in key markets, establishing and maintaining a strong network of multi-unit development partners and strengthening synergies between Wyndham Hotel Group and sister company RCI to help further growth in the region. He will be based in Buenos Aires, Argentina.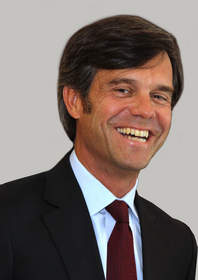 To read the complete release at NewsBlaze,
Wyndham Hotel Group Names Luis Mirabelli VP of Development, Latin America,
Click here
Related Marketwired Releases News
Ithaca Energy - Increase in Director Shareholding
u2t Photonics AG, the provider of leading-edge optoelectronic components, today announced the world's fastest balanced photodetector offering a 3dB bandwidth of 70 GHz. The device supports systems for next generation networks using 400 Gbit/s or 1 ...
Kirkland Lake Gold Inc. presents its annual gold reserve and resource estimates for its operations in Kirkland Lake, Ontario on both the historic Main Break and the high grade South Mine Complex discovered in 2005.
Addex Validates Potential Efficacy Biomarker for Phase 1 Trial of its GABA-B Positive Allosteric modulator, ADX71441
Fozzy Inc., shared and VPS hosting company, has today announced the launch of its shared hosting service in the United States of America.
Market Research Company Euromonitor International released today an e-book reviewing Australia's economy, business environment and consumer behavior. Heralded as the success story among advanced economies for weathering the global economic downturn ...