Published: December 06, 2012

Press Release
Time Inc. Rebrands Division as Targeted Media Health
Targeted Marketing Division Dedicated to Pharmaceutical and Health-Related Advertisers

Rob Reif, Group President at Time Inc.'s targeted-marketing division, today announced the rebranding of Targeted Media Inc. to Targeted Media Health, a business solely dedicated to serving pharmaceutical and health-related advertisers. Targeted Media Health transforms the pharmaceutical and health care industries by providing a single resource for full-spectrum patient communication throughout the health care experience, with one point-of-contact.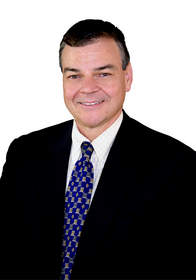 To read the complete release at NewsBlaze,
Time Inc. Rebrands Division as Targeted Media Health,
Click here
Related Marketwired Releases News
Sample Solutions LLC., in collaboration with the U.S. Centers for Disease Control and Prevention , today unveiled new research based on an analysis of billions of Likes that consumers have posted on Facebook. The research, available in a white ...
AvianFluTalk.com, an online discussion forum created in 2005 to track the potential threat of an avian flu pandemic, has been the venue for a serious discussion regarding the new SARS-like coronavirus infecting patients at a New York Hospital ...
Health Canada: Three Companies Voluntarily Recalling All Lots of Their Antipsychotic Medication Due to Possible Contamination Issues
Royal Military College Saint-Jean marked the end of the academic year with a parade this morning after some 113 officer cadets were presented with a college certificate or diploma in a Convocation Ceremony yesterday evening.
Med BioGene Inc. today, at the request of the Investment Industry Regulatory Organization of Canada , announced that Med BioGene's management is unaware of any material change in the company's operations that would account for the recent increase ...
MANNIX RESOURCES INC. announces that it has settled a total of $232,500 of debt with certain non-arms length parties of the Company .