Published: December 07, 2012

Press Release
CitiScape Property Management Group Managers Earn National Recognition

CitiScape Property Management Group, recognized as one of the top full-service property management companies in the Bay Area, is proud to announce that two of its own have earned national recognition.
"Manager of the Year" is a national contest for both Portfolio and On-Site Property Managers of Homeowner Association-governed communities sponsored by Association Reserves, Inc. and other industry organizations. The purpose of the contest is to inspire excellence and professionalism by recognizing and rewarding the best Managers in the nation. Honors were awarded in two categories, Top Portfolio Manager and Top On-Site Manager.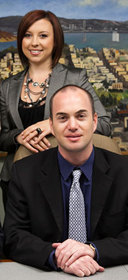 To read the complete release at NewsBlaze,
CitiScape Property Management Group Managers Earn National Recognition,
Click here
Related Marketwired Releases News
Dr. Christopher Chung, a board-certified plastic surgeon in Corona, operates his private practice with an in-house surgical facility. At Renaissance Aesthetic Surgery, patients are offered a wide variety of cosmetic procedures, ranging from laser-...
Tech Valley Communications , a facilities based telecommunications service provider operating networks in New York and Northern New England, today announced the appointment of Maura Mahoney as Senior Director of Marketing and Product Management ...
The Aesthetic Surgery Journal, also known as ASJ, is a highly respected peer-reviewed journal for the American Society for Aesthetic Plastic Surgery . Dr. Daniel Mills, an Orange County plastic surgeon, was recently published in this journal for ...
Solvista Gold Corporation is pleased to announce the completion of its 8,000 metre, Phase 1 drill program on three separate targets within the Caramanta Porphyry Cluster at its Caramanta Project. The Company is also pleased to release the results ...
Gold Standard Ventures Corp. today released results from eight core holes drilled into the North Bullion Fault Zone on its 100% controlled Railroad Project on the Carlin Trend, Nevada.
WordLogic , the predictive intelligence technology company that creates patented solutions for mobiles, tablets and desktops, has again expanded the boundaries of predictive text input with the launch at CTIA Wireless 2013 of its latest ground ...