Published: December 10, 2012

Press Release
Diamondwave Now Selling Christopher Designs Crisscut Engagement Rings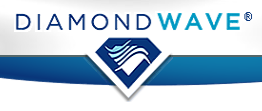 Diamondwave, a leading internet jewelry provider, announced that it will begin selling Crisscut Diamond Engagement rings by Christopher Designs. Crisscut is a patented technique in diamond cutting that allows the stone to be cut in various unique patterns that display the stone's true beauty and increase the value of the jewelry. The collection is currently limited to several designs and will be expanded during the first quarter of 2013. Breathtaking in design and set in 18k white gold, each ring is a masterpiece.
Diamondwave carries an elaborate collection of engagement rings that include single center diamonds, multiple diamonds, side tones, and ring shapes from low profile to vintage designs. Another extremely popular trend is to build your own ring.
To read the complete release at NewsBlaze,
Diamondwave Now Selling Christopher Designs Crisscut Engagement Rings,
Click here
Related Marketwired Releases News
Vacation Foundation, a non-profit organization focused on helping those with life threatening diseases and other causes, announced a new program today whereby optional donations will provide donors with vacation properties. Based out of Orange ...
ProStudioBeats.com Offers Free Downloads to Site Visitors
Indigo Exploration Inc. announces that the World Court has handed down its decision on the position of the Burkina Faso - Niger border, which is in Burkina Faso's favour in the vicinity of the Kodyel permit. In addition, the Company announces ...
Generation SF, a San Francisco-based organization aimed at fighting and preventing cancer, is once again partnering with the American Cancer Society to host the 2nd annual Party Like Your Parents fundraising event to raise money for cancer research ...
Li3 Energy and Blue Wolf Mongolia Holdings Corp. Enter Into Merger Agreement
Hayward® Pool Products, the largest manufacturer of residential pool equipment in the world, will be featured in a segment of 'Manufacturing Marvels' to be aired on the FOX Business Network®, Tuesday, May 21 at 8:30- 8:45 pm CDT.