Published: December 10, 2012

Press Release
Two Outstanding Scholarship Opportunities for Students With Disabilities in Canada
BMO Capital Markets Lime Connect Equity Through Education Scholarship (C$5,000/US$10,000) and BMO Financial Group Lime Connect Scholarship & Internship Program (C$2,500) for Undergraduate and Graduate Students -- Deadline Is Sunday, December 16, 2012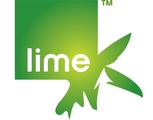 Lime Connect and BMO are pleased to offer two outstanding scholarship opportunities for students with disabilities studying at universities in Canada. Funds are provided in support of future studies, and details include:
BMO Capital Markets Lime Connect Equity Through Education Scholarship (C$5,000/US$10,000)
A current undergraduate or graduate student at a four-year university in the United States or Canada (graduate program itself, i.e., business school, may be shorter in length)
Continuing studies as a full-time student in fall 2013 (with a minimum 40% course load)
Pursuing a degree in business/commerce, engineering, math, physics, statistics or a related discipline
Interested in a career in Financial Services with a focus on Capital Markets preferred
A person with any (visible or invisible) disability (defined as someone who has, or considers themselves to have, a long-term or recurring, issue that impacts one or more major activities that others may consider to be a daily function); this definition also includes the perception among others that a disability exists. We know that 90% of disabilities on campus are invisible, and candidates with all disabilities are encouraged to apply
To read the complete release at NewsBlaze,
Two Outstanding Scholarship Opportunities for Students With Disabilities in Canada,
Click here
Related Marketwired Releases News
Wipliance, LLC, one of the nation's leading residential systems integrators, today announced that it has been named in the CE Pro 100, an annual list of highest revenue integrators. Wipliance ranked as the 91st highest revenue integrator in the ...
Natoma Technologies, Inc., an innovative provider of information technology and software services, is celebrating 15 years of growth and profitability as a trusted partner to the state of California. To commemorate, Natoma Technologies is hosting ...
Today at Casual Connect Asia, WildTangent announced that it has launched its mobile game service on ASUS tablets worldwide. WildTangent Games offers consumers the ability to play premium games for free and receive free in-game items, all courtesy ...
On October 30, 2013 Hurricane Sandy made landfall on the coasts of New Jersey and New York and made its way inland. Its effects were felt in the way of flooding, power outages, water damage, and approximately 285 people killed. We are over 6 months ...
Marin Software , provider of a leading Revenue Acquisition Management platform for advertisers and agencies, has been named a winner of the advertising technology category of the 2013 San Francisco Business Times Tech and Innovation Awards. Marin ...
Nidec Corp., a Japanese maker of small precision motors for computer equipment, appliances and autos, has the top-ranked management among major public companies in Japan, according to an exclusive survey by Institutional Investor.