Published: December 10, 2012

Press Release
Fueled By Ramen Unveils Girls(SM) Soundtrack; "GIRLS - VOLUME 1: MUSIC FROM THE HBO(R) ORIGINAL SERIES" Includes Exclusive New Tracks From fun., Santigold, Grouplove, Tegan & Sara, and Others; Musical Companion to Smash Comedy Series Arrives January 8th; Eagerly Awaited Second Season of Girls Premieres January 13th on HBO
Fueled By Ramen has announced the release of "GIRLS - VOLUME 1: MUSIC FROM THE HBO® ORIGINAL SERIES," the musical companion to the acclaimed comedy series. The album arrives in stores and all DSPs on January 8th, with the hugely anticipated second season of Girls slated to premiere on HBO on January 13th (check local listings).
In addition, "GIRLS - VOLUME 1: MUSIC FROM THE HBO® ORIGINAL SERIES" will be available for pre-order beginning December 11th via iTunes, the HBO Shop (store.hbo.com) and the Fueled By Ramen webstore (store.fueledbyramen.com). Those who pre-order the album via the Fueled By Ramen webstore or iTunes will receive an instant gratification download of the brand new Santigold track "Girls," which was just premiered exclusively on the influential music blog Pitchfork (http://bit.ly/RXhI6o). The track is exclusive to "GIRLS - VOLUME 1: MUSIC FROM THE HBO® ORIGINAL SERIES" and is the soundtrack's lead single. December 11th will also see Girls: The Complete First Season released on Blu-ray™ with HBO Select (features Blu-ray, DVD and Digital Download copies) and DVD -- please visit store.hbo.com for more information.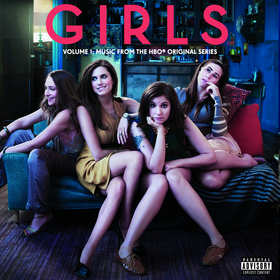 To read the complete release at NewsBlaze,
Fueled By Ramen Unveils Girls(SM) Soundtrack; "GIRLS - VOLUME 1: MUSIC FROM THE HBO(R) ORIGINAL SERIES" Includes Exclusive New Tracks From fun., Santigold, Grouplove, Tegan & Sara, and Others; Musical Companion to Smash Comedy Series Arrives January 8th; Eagerly Awaited Second Season of Girls Premieres January 13th on HBO,
Click here
Related Marketwired Releases News
Rocky Mountain Chocolate Factory, Inc. to Host FY2013 Operating Results Conference Call on Thursday, May 23, 2013
The public warning issued on May 16, 2013 has been updated to include additional product and distribution information.
The directors and management of Strata-X Energy Ltd. are pleased to announce the appointment of David L. Hettich as Chief Financial Officer of the Company and the appointment of Shaun Maskerine as the Company's Canadian Corporate Secretary.
The Honourable Rob Nicholson, P.C., Q.C., M.P. for Niagara Falls, Minister of Justice and Attorney General of Canada, today welcomed the passing in Parliament of the Nuclear Terrorism Act. The legislation will help keep our streets and communities ...
Homebuyers who have been waiting to purchase at William Lyon Homes' The Ranch in Lathrop cannot afford to wait any longer. With the professionally decorated, upgraded and fully landscaped model homes, plus the build-out now selling, the final ...
With the holiday season fast approaching, Asda Money has found that parents' lack of awareness could mean a huge holiday bill if an accident were to happen, as families are travelling without an EHIC or travel insurance. Asda Money has visualised ...