Published: December 16, 2012

Press Release
E FUN's 7" Nextbook Premium Android Tablet With Google Play Now Available
Company's First Tablet With Google Play Available at Retail Nationwide

E FUN, a consumer electronics designer and manufacturer of fun, easy-to-use lifestyle products, announced that its newest Nextbook Android tablet featuring full access to Google Play™, the Nextbook Premium 7SE-GP, is available now for $99.99 at retail nationwide. The 7" tablet features Android 4.0 Ice Cream Sandwich, Google Play and access to a full suite of Google apps.
"Our Premium 7SE-GP is the perfect holiday gift for those interested in a high performance tablet at an affordable price," remarked Jason Liszewski, managing director and vice president of sales for E FUN. "Its combination of hardware, software and pre-loaded content make this tablet one of the year's hottest items for everyone on your list."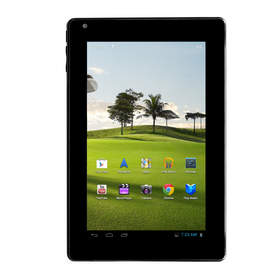 To read the complete release at NewsBlaze,
E FUN's 7" Nextbook Premium Android Tablet With Google Play Now Available,
Click here
Related Marketwired Releases News
Fozzy Inc., shared and VPS hosting company, has today announced the launch of its shared hosting service in the United States of America.
Market Research Company Euromonitor International released today an e-book reviewing Australia's economy, business environment and consumer behavior. Heralded as the success story among advanced economies for weathering the global economic downturn ...
connect:ID Expo [http://www.connectidexpo.com]. This major new international event will focus on all aspects of personal identity and the opportunities for its management in both the physical and digital worlds.
Echo360, the global leader in campus-wide active and distance learning solutions, announced that City University of Hong Kong is enhancing teaching and learning with instructional video created and published using Echo360 technology. The University ...
Despite the challenges of the global downturn, the chemical industry has quietly proven itself a value creation star. From 2007 through 2011, the industry generated nearly twice the total shareholder return of a 21-industry average, and its top-ten ...
Wipliance, LLC, one of the nation's leading residential systems integrators, today announced that it has been named in the CE Pro 100, an annual list of highest revenue integrators. Wipliance ranked as the 91st highest revenue integrator in the ...