Published: December 24, 2012

Press Release
What Lies Beneath: Hidden Discoveries of Turkey and Egypt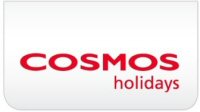 It's been a fantastic year for archaeology: archaeologists in south-eastern Turkey made a chance discovery in August 2012 as they excavated a site near the city of Mardin in the Kiziltepe district.
The dig enjoyed early success when the team unearthed a toy cart diligently carved from stone, complete with two wheels and a working axis. Archaeologist Mesut Alp confirmed his suspicions that the cart dates back to the Stone Age, making it at least 7,500 years old and proving an early knowledge of the wheel. Following the discovery of the cart, the team also found several fully functional whistles between 5,000 and 6,000 years old.
Spurred on by their success, the archaeologists went on to unearth something completely unique to the region. Several theatrical masks of Roman origin were discovered at the site, reportedly the first of their kind to be discovered on Turkish soil.
To read the complete release at NewsBlaze,
What Lies Beneath: Hidden Discoveries of Turkey and Egypt,
Click here
Related Marketwired Releases News
1 billion subscribers benefit from Ericsson's Managed Services
SEOptimise, a leading UK search marketing agency, announced today that it has selected Marin Software , provider of a leading Revenue Acquisition Management platform, as its exclusive paid search technology partner. After winning some large and ...
Square, the original mobile payment technology designed in California and making commerce easy for everyone, today announced availability in Japan. Square builds simple, powerful tools designed to make it easy to manage business safely and securely....
Birst Inc., the leader in Cloud BI, announced today that its enterprise-caliber Cloud BI platform was top ranked within the 2013 Wisdom of Crowds® Business Intelligence Market Study. Birst, a newcomer to the annual study, outscored all vendors ...
Matrix Asset Management Inc. and its subsidiaries, GrowthWorks Capital Ltd. and SEAMARK Asset Management Ltd. , announced today that they continue to pursue measures for re-establishing compliance with regulatory working capital requirements.
Datapipe, a global provider of managed services and infrastructure for outsourced IT and cloud computing, today announced the company has been named a finalist in the Best Large Business Hosting category by the Internet Services Providers' ...