Published: January 03, 2013

Press Release
Lantronix Showcases Ultimate iPhone, iPad Accessory for Easy Printing at Digital Experience 2013
xPrintServer Office and Home Editions Make Printing From Apple iOS Devices Simple and Hassle-Free

Lantronix, Inc. (NASDAQ: LTRX), a leading global provider of smart M2M connectivity solutions, will be showcasing its xPrintServer™ family of iPad and iPhone printing solutions at Digital Experience on January 7, 2013, the evening prior to the 2013 International CES in Las Vegas. At the event, attendees will see the xPrintServer in action -- enabling Apple iOS users to print directly from their mobile devices. With more than 900 editors and members of the press in attendance, Digital Experience is the nation's largest technology media event.
With the first model launched just over one year ago, the xPrintServer device has become increasingly popular within the Apple community by providing hassle-free, wireless printing from iPad®, iPhone®, and iPod touch® mobile devices. The xPrintServer is offered in two editions, the newly-announced xPrintServer - Office Edition and the xPrintServer - Home Edition. The Office Edition is designed for office use by business and IT professionals, while the Home Edition is intended for the consumer.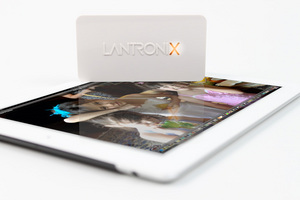 To read the complete release at NewsBlaze,
Lantronix Showcases Ultimate iPhone, iPad Accessory for Easy Printing at Digital Experience 2013,
Click here
Related Marketwired Releases News
The LIVESTRONG Foundation announced today that car2go will become the title sponsor of the first car2go Marathon Relay benefitting the LIVESTRONG Foundation on Sun., Sept. 22 in downtown Austin.
AlarmForce Industries Inc. today announced that it will release financial results for its second quarter ended April 30, 2013.
Wireless Ronin Common Stock to Move to OTCQB
Genoil is pleased to announce that it has appointed Bengt Koch, former Executive Chairman of Atlantic Container Lines , a leading Swedish container ship line, to the Company's Advisory Board. Mr. Koch will help guide the Company's marketing and ...
Some celebrate spring's arrival with a little cleaning or perhaps some gardening. In Charleston, the season gets a more artistic start with the annual Spoleto Festival, taking place May 24th through June 9th just steps from this downtown Charleston ...
After celebrating Environmental Awareness Month with a full calendar of events past April, the Renaissance Doha City Center Hotel is excited to once again support initiatives that help raise awareness to preserve the planet. On June 5, 2013, the ...