Published: January 03, 2013

Press Release
Zetta.net Unveils 2013 Predictions for Online Backup and Recovery
Hardware Backup Appliances Move Toward Extinction While New Generations of Cloud-Based Backup and Recovery Technologies Are More Widely Adopted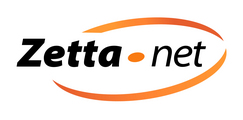 Zetta.net today unveiled five predictions for the online backup and recovery market for 2013, all pointing to the broader adoption of online backup in more industries and the extinction of hardware backup appliances. From education and government, to SMBs and large enterprises with distributed office locations, online backup will become mainstream as organizations seek hassle-free, lower cost reliable solutions.
1. Online backup will become dominant in SMB, education, and local government
The types of organizations that have the most to gain from cloud server backup and disaster recovery are small and medium businesses, large enterprises with distributed offices, education institutions, and local governments. Why?
Better security standards are exceeding what the majority of SMBs and distributed offices of large enterprises do in-house, and secure online server backup enables governments and schools to meet compliance requirements in a way that tape can't.
Enterprise-grade performance -- speed, security and functionality -- is available at an affordable cost, making online server backup accessible to companies like never before. A company with 300+ employees can backup 4TB of new data in less than 24 hours and make it accessible anywhere in the world.
Online server backup is only a fraction of the cost required for backup software, storage, support and offsite services -- not including the time and resources spent managing multiple products and vendors.
To read the complete release at NewsBlaze,
Zetta.net Unveils 2013 Predictions for Online Backup and Recovery,
Click here
Related Marketwired Releases News
Cartier Resources Inc.: 2013 Drilling Confirms Continuity of Mineralization and Increases Potential of Benoist Property
Gaithersburg Marriott Washingtonian Center brings modern, organic design and one-of-a-kind lake views to business and social events in the capital region with the opening of its new Lakeside Ballroom.
Soltoro Ltd. participates in discoveries and advancements at the Coyote property through its approx. 15% equity holding in Argentum Silver Corp. and its retained 3% N.S.R. royalty interest. Soltoro announced by press release issued on May 13, 2013 ...
Argentum Silver Corp. announces that, as a result of a review by the British Columbia Securities Commission , we are issuing the following news release to clarify our disclosure. The Company advises readers not to rely on such prior disclosure that ...
Northland Resources S.A. - announces that the previously announced bond offering was not fully subscribed and consequently the Company withdraws the offer. The Company has received support new short bridge facility to enable sufficient time for an ...
In terms of JSE Listings Requirement 3.63, AngloGold Ashanti gives notice that an executive director of the company has purchased shares of the company, after receiving clearance to do so as required by Listing Requirement 3.66. Details of the ...