Published: January 03, 2013

Press Release
GammaTech Introduces Semi-Rugged Ultra-Mobile Personal Computer
Economically Priced Durabook CA10 Tablet Features TFT Multi-Touch Screen and Digitizer, Array of Wireless Connections, Up-to-Eight-Hours Battery Life, and Famed GammaTech Durability

GammaTech Computer Corp., a major international manufacturer and supplier of innovative notebook and tablet computers, announces the introduction of its semi-rugged ultra-mobile tablet PC (UMPC), Durabook model CA10. The unit features a 10.1" TFT LCD display with resistive multi-touch screen panel, meets Military Standard 810G and IP43 standard for drop, shock, dust and water resistance, has hot swappable dual-battery design that offers up to eight hours of power, and a quick menu support for easy operability.
"Access to a computer away from an office setting is very important in today's world," stated Jen Chen, GammaTech president. "The CA10 will benefit many different mobile-oriented service industries, including retail, logistics, healthcare and especially field service workers in the utilities, fleet management, and public safety sectors. Its durability, long battery life, various wireless connections, and dust and spray resistance capabilities make it especially suitable for these ultra-mobile individuals, who often find themselves in harsh environments."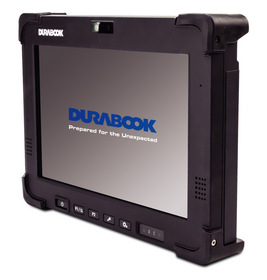 To read the complete release at NewsBlaze,
GammaTech Introduces Semi-Rugged Ultra-Mobile Personal Computer,
Click here
Related Marketwired Releases News
-  Leveraging on the success of its first partnership, Trunk Club is partnering with the popular menswear line ETON, to offer a curated selection of exclusive clothing as part of the ETON Designer Series Trunk: Spring Edition.
Music Works NYC Is New Home for Synematik, the Producer Behind New Sony Artist Kat Dahlia's Latest Release, Fireman
Australian Private Equity Posts Steady Gains in 2012
In 2000, the Sanitation Districts of Los Angeles County entered into a Purchase and Sale Agreement with Mine Reclamation Corporation , a subsidiary of Kaiser Ventures, for the Eagle Mountain Landfill Project located in Riverside County. The ...
NuVista Energy Ltd. is pleased to provide an update on recent Wapiti Montney well results and company production levels. Results from our latest wells illustrate the continued progression of reducing costs and improving well performance. Drilling ...
BACANORA MINERALS LTD. is pleased to announce that it has executed formal agreements with Rare Earth Minerals Plc , a London Stock Exchange listed company , pursuant to which it has granted REM certain rights to participate in drilling and project ...