Published: January 16, 2013

Press Release
Do More With Oxygen Helps Those With COPD and Their Caregivers Better Understand the Disease With Free Guide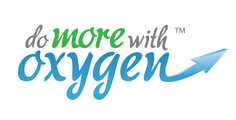 Understanding Chronic Obstructive Pulmonary Disease (COPD) and its symptoms can be confusing for those recently diagnosed with the disease and their loved ones. That's why the online community Do More With Oxygen created "COPD 101," a free comprehensive guide to understanding the ins and outs of COPD.
To download a free copy of "COPD 101," visit www.domorewithoxygen.com/copd-101.
To read the complete release at NewsBlaze,
Do More With Oxygen Helps Those With COPD and Their Caregivers Better Understand the Disease With Free Guide,
Click here
Related Marketwired Releases News
Vacation Foundation, a non-profit organization focused on helping those with life threatening diseases and other causes, announced a new program today whereby optional donations will provide donors with vacation properties. Based out of Orange ...
ProStudioBeats.com Offers Free Downloads to Site Visitors
Indigo Exploration Inc. announces that the World Court has handed down its decision on the position of the Burkina Faso - Niger border, which is in Burkina Faso's favour in the vicinity of the Kodyel permit. In addition, the Company announces ...
Generation SF, a San Francisco-based organization aimed at fighting and preventing cancer, is once again partnering with the American Cancer Society to host the 2nd annual Party Like Your Parents fundraising event to raise money for cancer research ...
Li3 Energy and Blue Wolf Mongolia Holdings Corp. Enter Into Merger Agreement
Hayward® Pool Products, the largest manufacturer of residential pool equipment in the world, will be featured in a segment of 'Manufacturing Marvels' to be aired on the FOX Business Network®, Tuesday, May 21 at 8:30- 8:45 pm CDT.