Published: January 16, 2013

Press Release
Dr. Tomas Chamorro-Premuzic Joins Hogan Assessments as Vice President of Research and Innovation
International Authority on Personality Profiling and Psychometric Testing to Direct Company's New Product Research

Hogan Assessment Systems announced today that Dr. Tomas Chamorro-Premuzic joined the company as its vice president of research and innovation. In this role, he will work to ensure that Hogan remains on the cutting edge of the personality assessment industry by directing new product research and driving continuous innovation.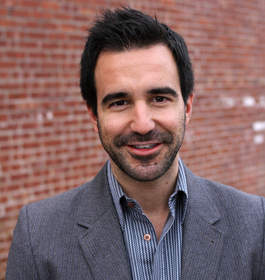 To read the complete release at NewsBlaze,
Dr. Tomas Chamorro-Premuzic Joins Hogan Assessments as Vice President of Research and Innovation,
Click here
Related Marketwired Releases News
Join XRS at XUE 2013 and Get a Samsung Tablet
Marifil Mines Ltd. is pleased to announce that it will be attending the 2013 World Resource Investment Conference presented by Cambridge House International from May 26-27, 2013 in Vancouver, BC.
Teekay Offshore Partners L.P. today announced that it has entered into an agreement with Statoil Petroleum AS , on behalf of the field license partners, to provide a floating storage and offtake unit for the Gina Krog oil and gas field located in ...
BestBequest.com was voted 'DC's Hottest Showcasing Startup' at Tech Cocktail's Washington DC Mixer, defeating 11 other startups from the local tech industry. The voting opened to the general public on May 8th and ran till May 15th in advance of the ...
In a recent survey of users, account management service Manilla.com found that while men are more likely than women to travel frequently and carry credit cards that offer travel rewards points, they're also the biggest offenders when it comes to ...
Mira Resources Corp. - Mira has received a default notice from Associated Oil and Gas Services Limited and Dansaki Petroleum Limited under the terms of Mira's joint operating agreement with Associated and Dansaki. Mira acts as service provider ...