Published: February 22, 2013

Press Release
Lindenbaum Music, The Lecture for the Peace in Korean Peninsula at the Oxford Union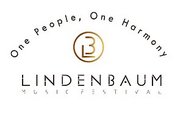 On February 21, Lindenbaum Music (CEO Won, Hyung-joon, http://www.lbmc.co.kr/eng/) announced its lecture planned on Feb.27 with the invitation of the Oxford Union for the first time as a Korean classical musician on the subject of 'The Future Harmony and Communication in the Korean Peninsula.'
CEO Won, Hyung-joon will appeal his intention to re-promote the concert of the united orchestra composed with 100 South and North Korean youths in Panmunjeom to the international society. The orchestra concert has been delayed since 2011.
To read the complete release at NewsBlaze,
Lindenbaum Music, The Lecture for the Peace in Korean Peninsula at the Oxford Union,
Click here
Related Marketwired Releases News
Research being presented at an influential patient experience summit demonstrates improved patient outcomes in the prevention of pressure ulcers with the use of Wellsense's M.A.P™, the first-ever continuous bedside pressure mapping system. The ...
Graematter, Inc. announced today the successful closing of its seed round of fundraising. The company set an initial goal of $500,000 and closed at $835,000.
Ben's Bargains and video games news and review site Game Rant today announced a sweepstakes to send one lucky winner and a friend on an all-expenses paid trip to San Diego and badges to the most globally-recognized event in comics and pop culture, ...
Con Edison Chairman and CEO Kevin Burke told shareholders today that while the company plans to invest $1 billion over the next four years for storm protection measures, a key factor is working with others so customers can receive power quicker ...
Azlan, the enterprise division of Tech Data Corp., and MaintenanceNet, Inc., the leading provider of service annuity solutions, today announced that Azlan earned finalist recognition in the 'Distributor Channel Marketing Campaign of the Year' ...
On behalf of the Federation of Saskatchewan Indian Nations Executive, Chief Perry Bellegarde extends condolences to the family of Elijah Harper and the Red Sucker Lake First Nation who passed away in Ottawa this past Friday.