Published: February 25, 2013

Press Release
AhnLab Establishes North America Headquarters in Silicon Valley
South Korea's Leading Security Company Sets Up Shop in Santa Clara and Takes Aim at Network Security Market; Brian Laing Named Director of North America Operations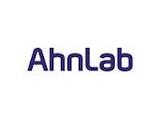 AhnLab (KOSDAQ: 053800), a leading provider of information security products and services for consumers and enterprise business environments, today used the RSA Conference 2013 in San Francisco to formally announce the establishment of AhnLab North America in Santa Clara, CA. AhnLab North America's primary focus is providing B2B enterprise security technology that stops advanced persistent threats (APTs) and zero-day threats anywhere across the organization.
The company announced the appointment of industry veteran Brian Laing as director of AhnLab North America. Laing has more than 15 years of business and technology executive experience with companies like RedSeal Systems, Blade Software, and ISS. He has extensive experience in network security products ranging from security validation technology to IDS/IPS products.
To read the complete release at NewsBlaze,
AhnLab Establishes North America Headquarters in Silicon Valley,
Click here
Related Marketwired Releases News
AvianFluTalk.com, an online discussion forum created in 2005 to track the potential threat of an avian flu pandemic, has been the venue for a serious discussion regarding the new SARS-like coronavirus infecting patients at a New York Hospital ...
Health Canada: Three Companies Voluntarily Recalling All Lots of Their Antipsychotic Medication Due to Possible Contamination Issues
Royal Military College Saint-Jean marked the end of the academic year with a parade this morning after some 113 officer cadets were presented with a college certificate or diploma in a Convocation Ceremony yesterday evening.
Med BioGene Inc. today, at the request of the Investment Industry Regulatory Organization of Canada , announced that Med BioGene's management is unaware of any material change in the company's operations that would account for the recent increase ...
MANNIX RESOURCES INC. announces that it has settled a total of $232,500 of debt with certain non-arms length parties of the Company .
Robert C. Grey filed an early warning report dated May 17, 2013 advising of their holdings in Mannix Resources Inc. .