Published: February 25, 2013

Press Release
Columbus Blue Jackets Select Phizzle as Digital Marketing Provider to Enhance the Fan Experience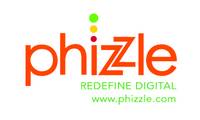 Phizzle Inc., a leading technology provider of advanced mobile marketing products and digital advertising solutions, today announced an agreement with the Columbus Blue Jackets to power its mobile marketing initiatives. Together, Phizzle and the Blue Jackets will create campaigns designed to provide fans greater opportunities to connect with the team while providing corporate partners the ability to enhance their marketing initiatives. Making mobile an instrumental aspect of the live event experience, Phizzle is providing the Columbus Blue Jackets with data-driven tools that engage sports fans across multiple communication channels, including text message, QR codes, mobile Web, social media and more.
Phizzle's proprietary technology, Broadcaster iX™ can produce real-time, interactive HD graphics for the Columbus Blue Jackets' home games, enabling fans at Nationwide Arena to interact with the team and corporate sponsors via their mobile phones and the digital scoreboards. A variety of text messaging campaigns (pre, during, post-event), can be activated to provide a fun, exciting and participatory audience experience including alerts, Text-2-Win promotions, Text-2-Vote polls, and Text-2-Screen contests.
To read the complete release at NewsBlaze,
Columbus Blue Jackets Select Phizzle as Digital Marketing Provider to Enhance the Fan Experience,
Click here
Related Marketwired Releases News
Columbus Gold Corp. is pleased to announce that it has completed the sale of a 1% net smelter returns royalty on production from its 100%-owned Paul Isnard gold project in French Guiana. The transaction has been completed with a royalty company for ...
McEwen Mining Inc. and McEwen Mining - Minera Andes Acquisition Corp. are pleased to announce the results of their annual general meetings held on May 16, 2013. McEwen Mining reports that Robert McEwen, Allen Ambrose, Michele Ashby, Leanne Baker, ...
Balance Innovations has named Steve Rempel president and CEO. In this role, Rempel will lead the company as it further develops its core products and evolves to the next generation of cash office reconciliation solutions for the retail industry.
UN Women National Committee Canada urges Canadians to help fight global poverty and take part at one of ten World Partnership Walk events held on May 26th, June 2nd and June 9th in cities across Canada. The World Partnership Walk is Canada's ...
SendGrid, the leader in email deliverability, today announced the company has partnered with all-in-one Drupal platform Pantheon. The partnership gives developers building websites on Pantheon's breakthrough Drupal platform the ability to access ...
The Kentucky Lake Motor Speedway, a Marshall County, Ky., landmark, will sell at an absolute auction on June 27. The property, which sits on 151 acres, will be offered in conjunction with an adjacent 317-acre tract of commercial land on I-24, each ...